My name is Sherri Jolie Fowler
I have been creating art for many years….
Inside my Art Gallery I have many different categories of Art.
I predominantly work in Oils and I also enjoy working with Pastels.I have recently found a new obsession with Acrylic Pours...through strainers and other objects.
I have 2 very talented daughters….Monica, who was an artist and loved to work in pastels and Chelsey, who has a special talent in the world of photography with a keen eye for capturing flowers, landscapes and especially animals.
All art images are provided by Sjolie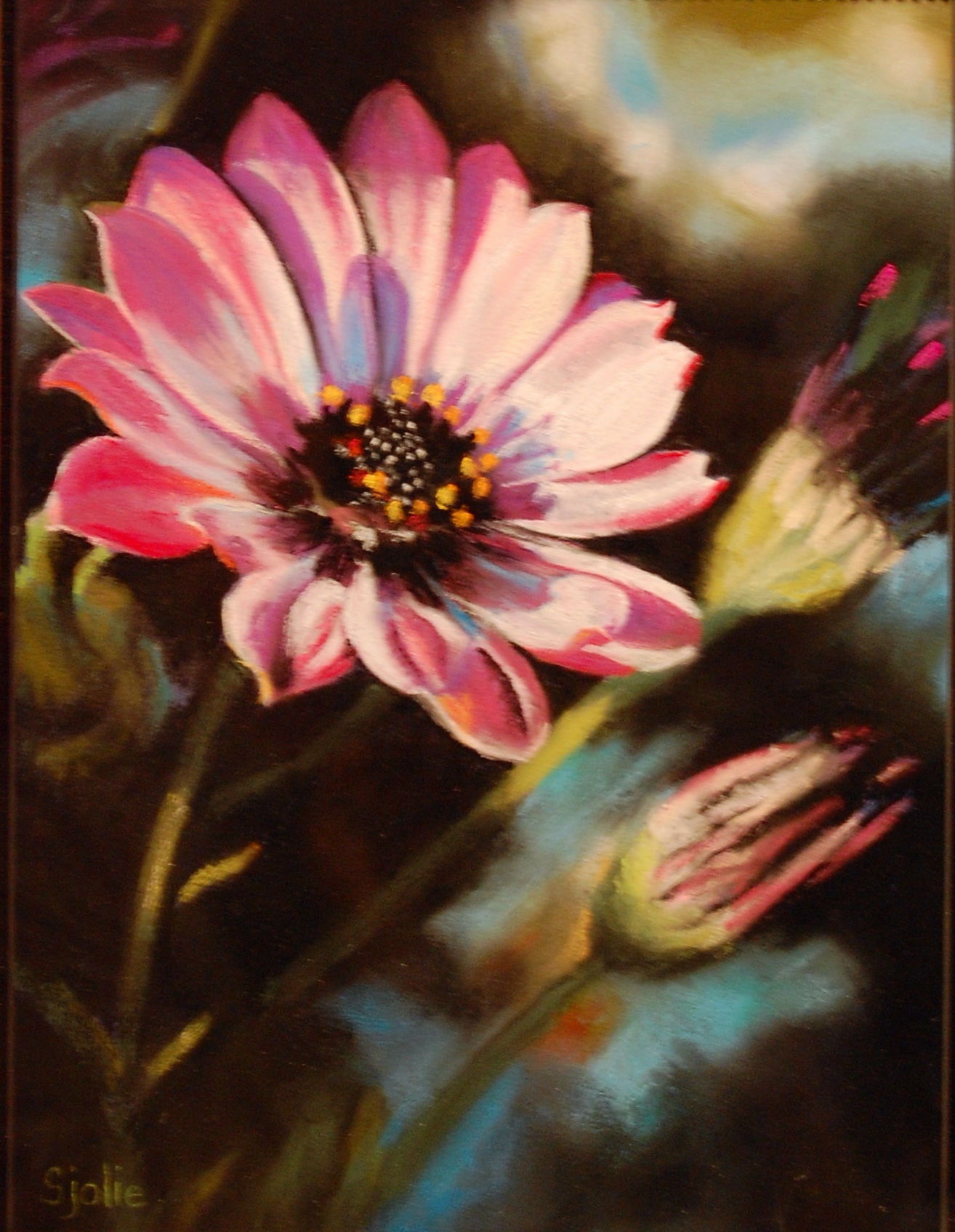 Find out about how the presence of art can make you feel wonderful!
This is "Peanut"
Let me recreate your loving pet in a beautiful oil or pastel Painting.